FORKLIFT ATTACHMENTS, FORKLIFT TELESCOPIC JIBS AND BOOMS
WE MANUFACTURE ATTACHMENTS, FORKLIFT JIBS AND BOOMS, FORKLIFT HOOKS, GRABS, PIPE AND ROLL LIFT ATTACHMENTS IN DUBAI, UAE
 
WE DESIGN AND MANUFACTURE A LARGE RANGE OF FORK LIFT ATTACHMENTS FOR OUR CUSTOMERS IN DUBAI, ABU DHABI, SHARJAH, OMAN, DOHA QATAR, BAHRAIN, KUWAIT, SAUDI ARABIA AND IRAQ.
 
OUR ATTACHMENTS,CUFFS MAN BASKETS TELESCOPIC JIBS  AND BOOMS ARE FABRICATED TO STRINGENT INDUSTRIAL STANDARDS AND ARE SERVING INDUSTRIAL CLIENTS THROUGHOUT THE MIDDLE EAST
 
FORKLIFT CRANE JIBS BOOMS-PLEASE CONTACT US FOR ALL YOUR FUTURE NEEDS OF ATTACHMENTS LIKE FORKLIFT BOOMS, FORKLIFT JIBS, FORKLIFT PLOUGHS, FORKLIFT HOOKS, FORKLIFT SLEEVES, FORK EXTENDER ATTACHMENTS ETC.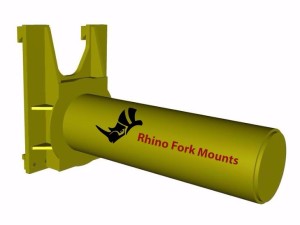 FORKLIFT JIBS
Handling awkward loads can be made a lot easier if you have the JIB FORKLIFT ATTACHMENT  fitted to your forklift truck. Our range of forklift jibs are either fixed or telescopic with an extendable arm to lift loads from 10Ton to 1Ton. Optional certified lifting hook and shackle.
MATERIAL CAGE-SKIP-PAN-BASKET FOR CRANE OR FORKLIFT
The brick and block cage is designed to convey pallets of bricks or similar loose products safely to a work location via overhead crane. Suitable for 1200mm square pallets (1240mm clear inside), and up to 1500mm overall height. For offshore purposes we make galvanized cages also.
CRANE PAN SKIP
Known as Mortar skip or Tower crane skip. An all-steel, heavy duty construction tower crane skip for quick site lifting. The Worfet crane Skips are designed for moving or storing smaller materials, equipment, and waste. It can be maneuvered by a forklift or a crane.
PERSONNEL MAN BASKETS
Also known as Access cage, Crane Man basket or Personnel lifting basket. Designed to superior engineering and safety standards. Equipped with options for forklift lifting and crane lifting, lanyard points and toolbox attachments. Lifting up to 10 personnel.
CRANE BOAT-MUCK SKIPS
Heavy-duty MUCK – BOAT skip for general muck and waste removal, ideal for heavy loads. Designed with a slotted bale arm, lifting point and latch for automatic emptying of the skip by the crane operator, eliminating the need for an assistant to manually operate a release mechanism
009716 743 9209
CELL 058 101 6267
WHATSAPP 050 632 8990
KEYWORDS